App Config
The config link needs to open with our app.
Please go back, tap the link again and open it in our app.
You can get our app free from Google Play or Apple Store
If you continue to have problems, please get in touch by live chat, email, or give us a call on 04 555 0101
On some Samsung Galaxy S21's the supported web addresses are turned off. Goto Settings > Apps and find Prison 0800 in the list.
Tap Set as default:

Make sure 'open supported links' is turned on and tap Supported web addresses: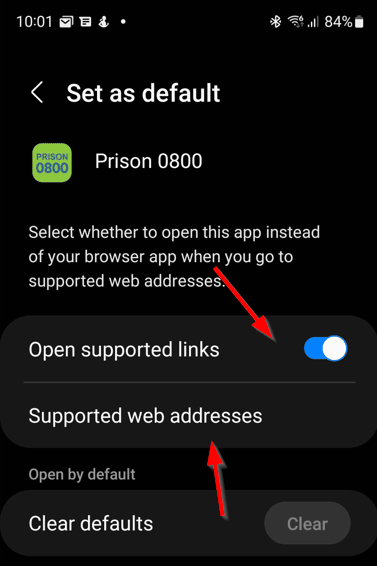 And make sure app.prison0800.nz is on: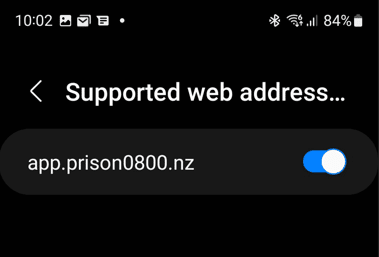 Now back out of all of that and tap the app provisioning link again
If you continue to have problems, please get in touch by live chat, email, or give us a call on 04 555 0101